Every decision we make needs to answer the million-dollar question: how will this benefit our partner's goal best? We work to develop solutions
We like to be different, in the same way that every mission is different. Every project is an opportunity to create result that will help you
+ API Development
+ WordPress
+ Cloud Migration
+ Front End Development
+ JavaScript
+ Fluter Framework
Planning and
sketching
Planning and sketching are crucial initial steps in the creative process, allowing ideas to take shape and providing a visual roadmap for the final outcome.
Team
working
The team collaborates seamlessly, leveraging their diverse skill sets and cohesive communication, to tackle complex projects and deliver exceptional results.
Flowchart and
wireframe
A flowchart visually represents the logical flow of a process or system, while a wireframe outlines the basic structure and layout of a web page or application.
User experience
Testing
User experience testing is a crucial process that involves evaluating the usability, accessibility, and overall satisfaction of users with a product or service to ensure optimal user interaction and engagement.
We replace unreliable wirefreme and expensive agencies for one of the best organized layer.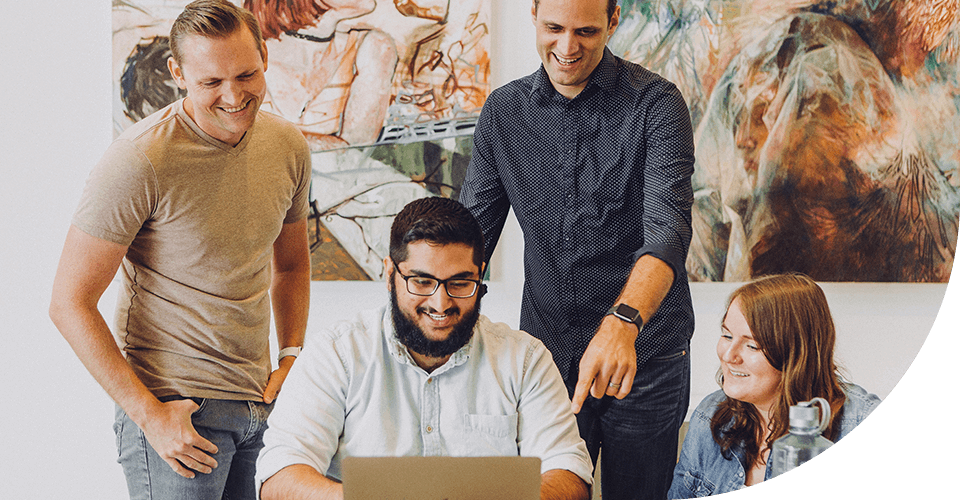 Experience a seamless web development process with us. From receiving your design concept to staying updated throughout the journey, we provide everything you need to establish a digitally driven brand. Our services encompass a comprehensive range of elements, including a defined brand proposition, conceptual realization, logo and type design, visual aesthetics, engaging content, and captivating motion graphics.
We ensure that your brand message reaches and resonates with your target audience, wherever they may be. Trust us to bring your brand to life and effectively communicate your unique value proposition through agile and creative strategies.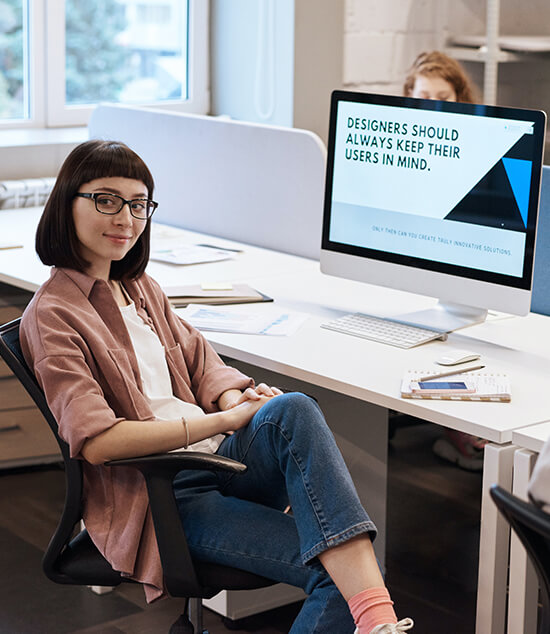 Product making for friendly users
At the core of our design services is a commitment to crafting exceptional experiences that build powerful brands. Our process begins with a best-in-class experience strategy, ensuring that every step we take aligns with your brand's vision and goals. Through iterative refinement and prototyping, we meticulously design interfaces that spark joy and leave a lasting impression on users. We believe in the transformative power of user-centric design, and our aim is to create experiences that not only meet but exceed expectations, delighting and engaging people along the way.
With a strong emphasis on human-centered design, we tackle challenges head-on. Our design services revolve around a best-in-class experience strategy, which serves as the foundation for building remarkable brands. Through an iterative and prototyping process, we craft interfaces that bring joy and satisfaction to users.
We value the unique perspectives and creative input of each individual involved in our projects. By fostering a collaborative environment, we harness the collective expertise to deliver exceptional results.
At the heart of our design services lies the commitment to enhancing people's lives through thoughtfully crafted interfaces. By prioritizing user satisfaction and employing innovative design methodologies, we create web experiences that leave a lasting positive impact.
Developing core web applications is our expertise, where we combine our technical prowess and industry experience to create robust and scalable solutions that drive businesses forward. Our team leverages cutting-edge technologies and best practices to deliver high-performance web applications that meet the unique needs and goals of our clients.
Work with us
We would love to hear more about your project
Let's talk us